On this page you can find our exclusively represented athletes along with some of our past athletes and athletes represented on some individual projects and transactions
Lisa Ribes Roberts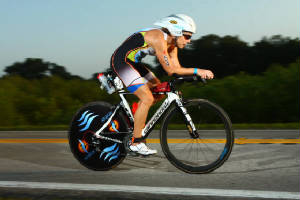 LISA ROBERTS is a seasoned pro, who had a breakthrough 2013 season where she missed out on the coveted World Championship slot in Kona with one space. She backed up her 2013 season with second, third, fourth and fifth place finishes in very competitive Ironman races in 2014 and finished inside top 20 in her first appereance in Kona, arguably in one of the all time strongest womens' field . She is also a Cat 1 and 2 cyclist, two time defending TT, road race and climbing state champion of Arizona. She is already looking forward to 201 season with only one goal in mind: "Keep getting stronger, faster and move up on the podium" AND make it back to Kona Ironman World Championship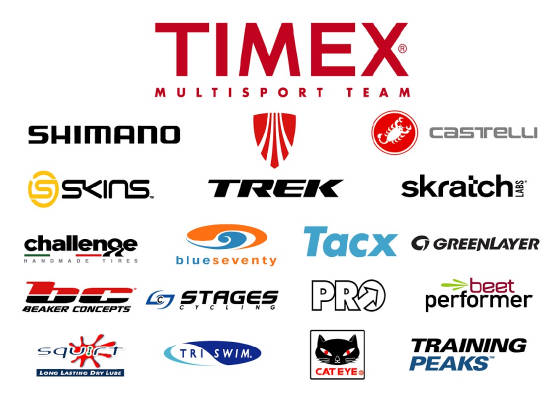 Christine "Big Fish" Jeffrey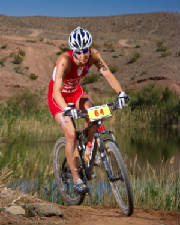 CHRISTINE "BIG FISH" JEFFREY is a former All American swimmer at ASU. She specializes in off road triathlons, mainly Xterra Triathlon race series and non drafting Olympic distance events. She is arguably one of the fastest swimmers in the history of Xterra Triathlon, regularly beating the elite men and rest of the field out of water. She is also a very experienced off road endurance cyclist regularly placing in top 10 in events like Leadville 100.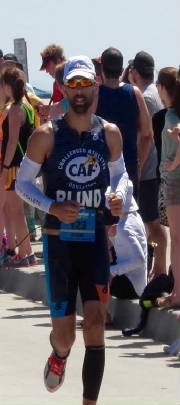 Steve Walker Jr. Son, husband, father, Marine, blind. Steve has an amazing journey in life, which includes a happy and active childhood, some bad news during his late teens about his medical condition which would eventually leave him blind, then marrying his high school friend, becoming a father and turning into an amazing endurance athlete and most recently finishing Ironman World Championship in Kona in 2015. Many other amazing adventures to come from Steve and his supporters in the upcoming years.



Jennier Spieldenner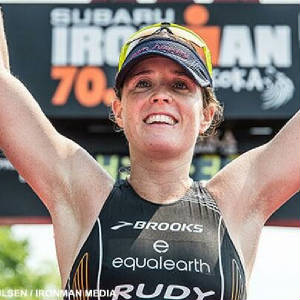 Multiple 70.3 champion
Jennifer Spieldenner: Multiple olympic distance and 70.3 distance champion triathlete. Jennifer has been a member of "The Triathlon Squad", one of the most successful professional and age group training/coaching squads in the US, since the very early days of her professional triathlon career. She was top six in 2014 in HyVee Championship and winner of Challenge Rancho Cordova, a half iron distance event. Also she just won 70.3 Muskoka in July of 2015 and she is looking forward to a more successful 2016 season.